Resources
The Minnesota Rare Disease Advisory Council (MNRDAC) provides educational resources and support tools for the rare disease community, policymakers, and providers to address barriers to care. We are continually gathering resources relating to diagnosis, access to treatment, services, and education. If you have a rare disease resource suggestion, please contact us: [email protected].
Actual patient photos used with permission from Brave Souls Photography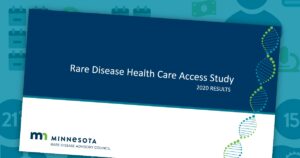 There are over 7,000 rare diseases in existence with over 25 million patients affected. Yet, healthcare access and quality of life are elusive to many rare disease patients, and only 5% of rare disease patients have an approved treatment option.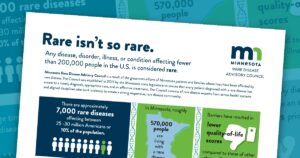 Any disease, disorder, illness, or condition affecting fewer than 200,000 people in the U.S. is considered rare. Learn more in this infographic.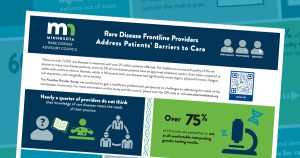 Even when compared to adults with common chronic diseases, adults in Minnesota with rare diseases had significantly worse stigma, physical function, fatigue, and depression, and marginally worse anxiety.